Con Theme – ROAD TRIP!
Getting there is half the fun!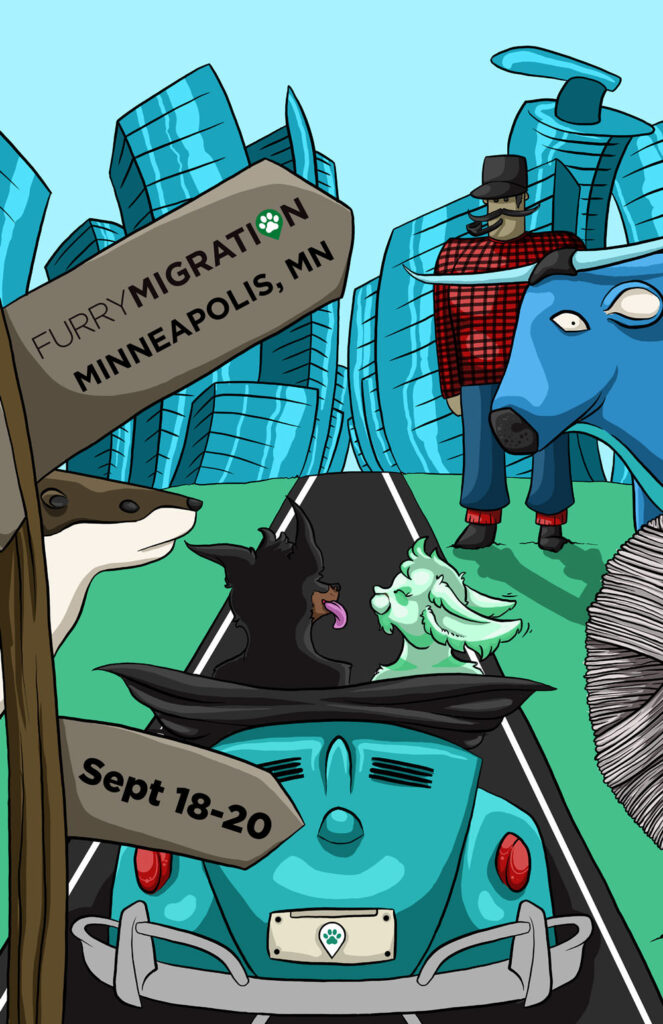 When you take a trip sometimes the most amusing part about the trip is the journey. The ride itself, the stops and places you see on the way to the destination. This year Furry Migration we will celebrate that journey of adventure and fun by making this year theme "Road Trip"!
So our staff will be thinking about how to use this theme in the convention be it programming, art, to the design of the con book itself.
But just as important we want to give you, our convention goers, the theme so you can "make it your own". We want you the attendee to take this theme and drive with it!
A convention theme isn't complete without you making it complete!
So we want you to start thinking what makes a road trip fun? Is it the car ride with your friends singing songs? Is it the stops at the biggest ball of twine in Minnesota? Or is it eating at Stuckys? Or just getting the whole damn drive over with!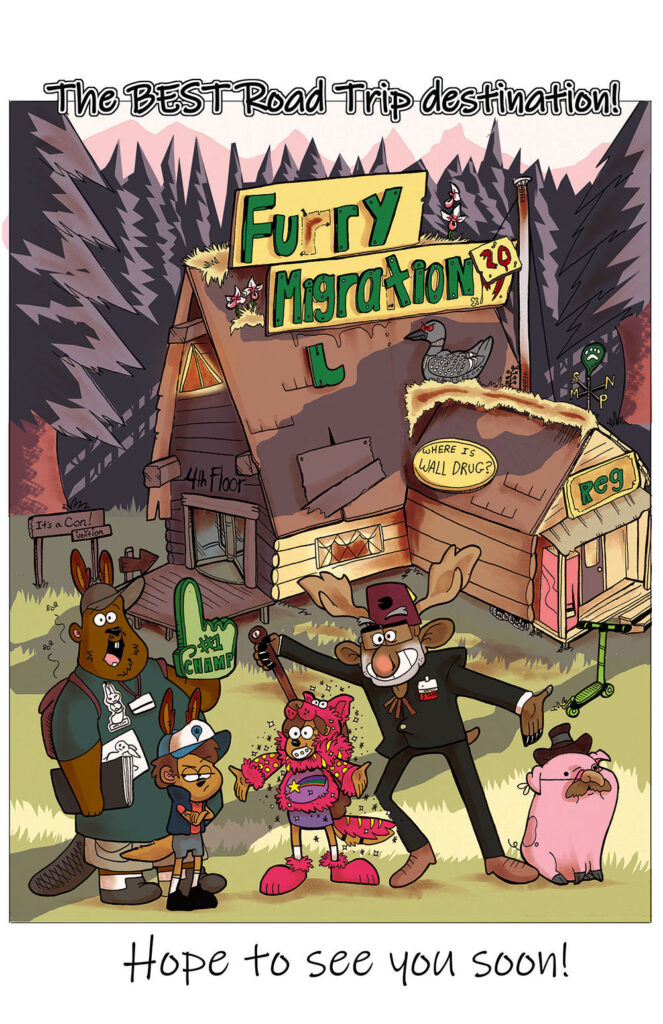 This can be based on something in real life – the trip down to Disney World where you were stopped at the Country Music Hall of Fame and was shocked by what you saw! Or it could be based on a trip down to Midwest Furfest and the stop at the Cheese and Taxidermy shop where you got trapped there in a snowstorm! The marathon singing of bohemian rahposdy until you got to the concert! Or the trip to Furry Migration where you stop at the spam museum and had to stop every five minutes after! It can be the journey or the end of the journey that you can be part of your idea!
Need inspiration? One of the most famous road trip movies of all time is National Lampoon's Vacation or the animated movie Tiny Toon Adventures: How I Spent My Vacation don't let those two movies be your only guide on theme there are many more tv shows, movies, songs, and books that cover this idea and of course your own stories and imagination!
Please check back for events and other announcements on how you can be involved with the theme over the next following months!