Furry Migration Presents: Midway Menagerie!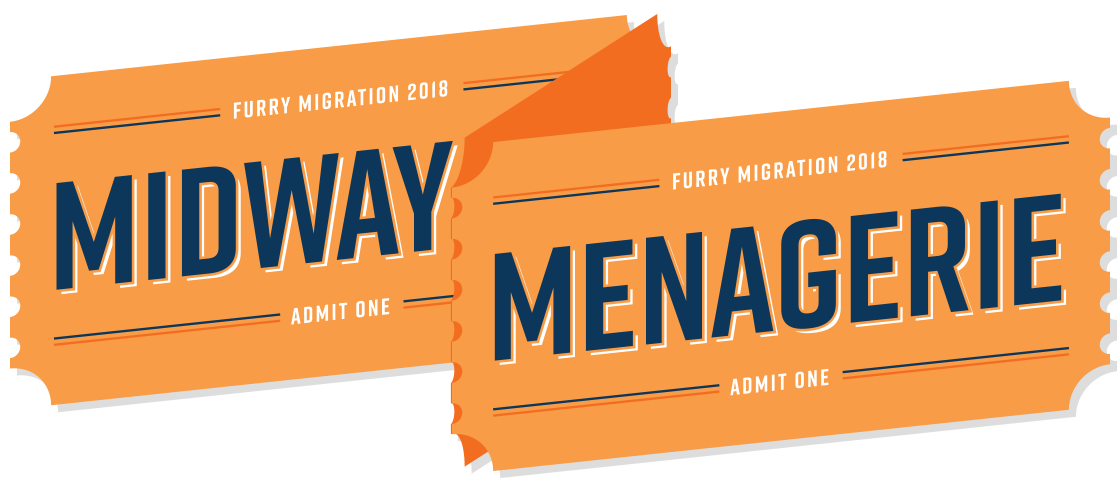 For 2018, Furry Migration is celebrating the fun and excitement of fairs and carnivals. There will shows and exhibitions, art and entertainment, and even games and prizes! We have chosen the tagline "Midway Menagerie" as a way to merge the atmosphere of a fair with the many furry friends that will be attending.
Why fairs and carnivals? For many in Minnesota (and beyond), the State Fair is a fun annual tradition. All the pieces that make a fair, whether state, county or local, make it something fun to explore and experience. Our hope is to provide an a convention experience that is equally fun and full of unique experiences!
What can I expect during the convention? There will be decorations and posters to help transport you to our furry version of a fair. There will be chances to participate in games and contests, and maybe even win a prize. There will be shows and other entertainment options. There will be educational panels and chances to connect with others in the community that share your interests.
How can I participate? We are always looking for new and interesting Panels and Events! For artists, we have both an Art Show and an Artist Alley! For those artists that would like to support the convention beyond that, keep an eye out for future announcements! If you have a free hour or two during the con, we encourage you to consider Volunteering! And finally, we fully encourage our attendees to come in theme-appropriate costumes!