Furry Migration 2018 is done 2019 coming up!
Sunday, September 9, 2018
---
Furry Migration 2018 is OVER we would like to tell you about how it went and about 2019!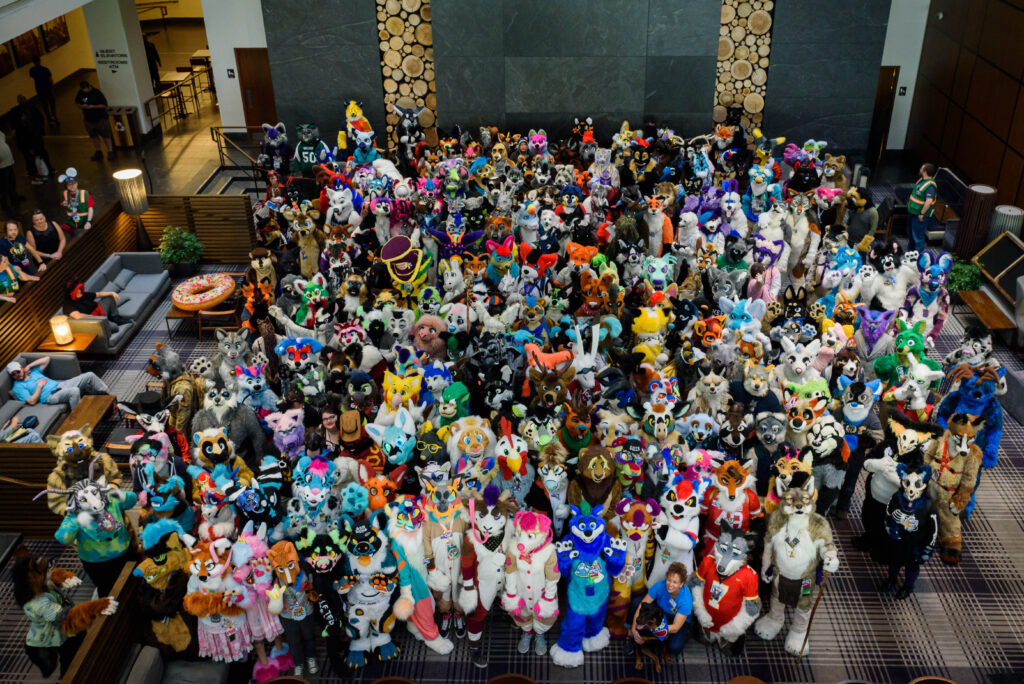 The midway lights are turned off, the tents came down, and the animals returned back home. Furry Migration 2018 is over.
It was a blast! I want to thank our guest of honor TaniDaReal and Rick Griffin for showing their arts and talking about their craft. I would like also thank special guests, Fox Amoore and Pepper Coyote, for tickling the ivory and howling out their hearts. I would also like to thank our attendees for helping out Leech Lake Legacy this year. I would love to also throw a shout out to Anime Twin Cities, Convergence, and Geek Partnership Society without their support we couldn't put this on.
But, the unsung heroes of the con are our staff and volunteers. They have been putting all their time and effort for the last 18 months to make this convention happen. Please, if you know anyone who helped out the convention give them a big thank you.
Feedback is always appreciative while our survey is closed we are always waiting to hear from you. Please contact us with your feedback.
While numbers never reflect the experience of the con, here are some numbers for those addicted to:
261 People in parade + Tank the Charity Dog
77 Sponsors
1 Minor Sponsor
89 Super Sponsors
Total of 167 Sponsors and Super Sponsors
Final Attendence 1107
$2,242 was donated to Leech Lake Legacy with more to be added very soon
Again, thank you all for showing up and we hope you all had a great time. But, before we sign off, I would to tell everyone that next year we will be return back to the Hyatt Regency Minneapolis September 6-8, 2019. Hotel rooms will be available to be booked in the beginning of 2019. We have already signed up Brian and Tracy Reynolds for Guest of Honors with more announcements coming soon. SO, be ready and mark the calendar, register now, and we will be back!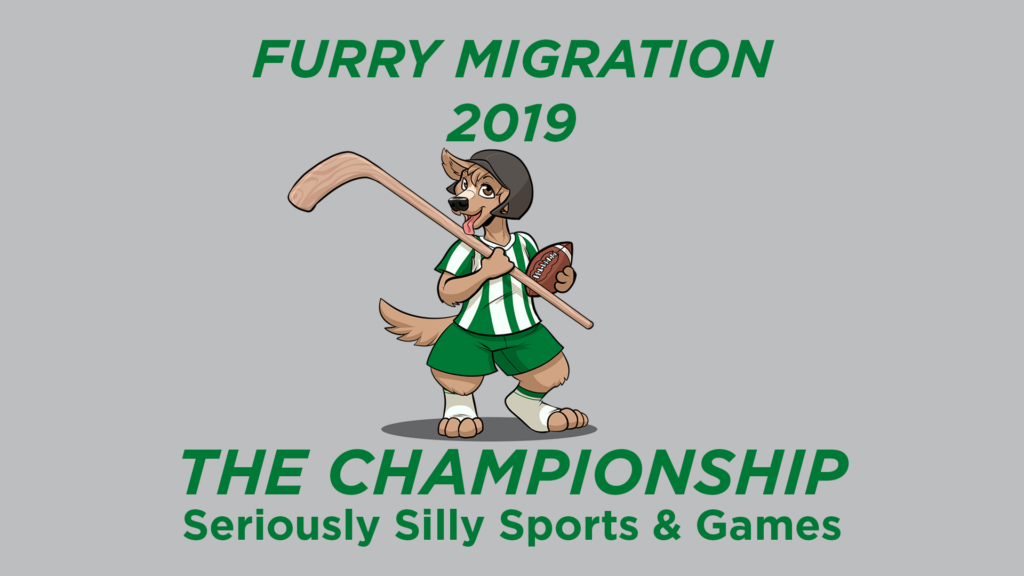 Oh, but one more last thing.
If you know me, I like to be involved with things. I like to do things. I like to do ALL THE THINGS. This year the theme is sports. It's not just about Football, Baseball, Soccer, it's about ALL THE SPORTS, it's about doing ALL THE THINGS at once. It's never a boring moment to do all the things.
Welcome to Furry Migration 2019 – The Championship!
Kurst your Convention Chair for 2019