Our convention wouldn't be complete without a highlighting notable people who have pushed and explored the limits of what furry can be!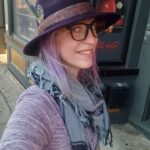 Ashes, the artist behind Pocket Wolf, has been making costumes for over 15 years. Pocket Wolf started in 2010 in Chicago, IL with furry rave wear and now primarily makes kigurumis and fursuits but also a whole variety of fursuit parts, accessories, plushies, art, and more. When not in the studio sewing or petting cats, Ashes spends a lot of time in the wilderness backpacking. Ashes has completed the "Triple Crown" of hiking and has over 8,000 miles of backpacking experience.
Gale Frostbane (she/her) is a furry who is just totally in love with the furry fandom. Since finding the furry fandom in January 2011, she fell down that rabbit hole and made furry her life. Prior to finding furry, Gale was a mascot for her college, University of Vermont. She'd even have the chance to mascot for the 2012 NCAA Men's Basketball tournament. She would end up working as a mascot and mascot handler for a few years in the MiLB and MLS before focusing professionally on her Environmental Engineering work.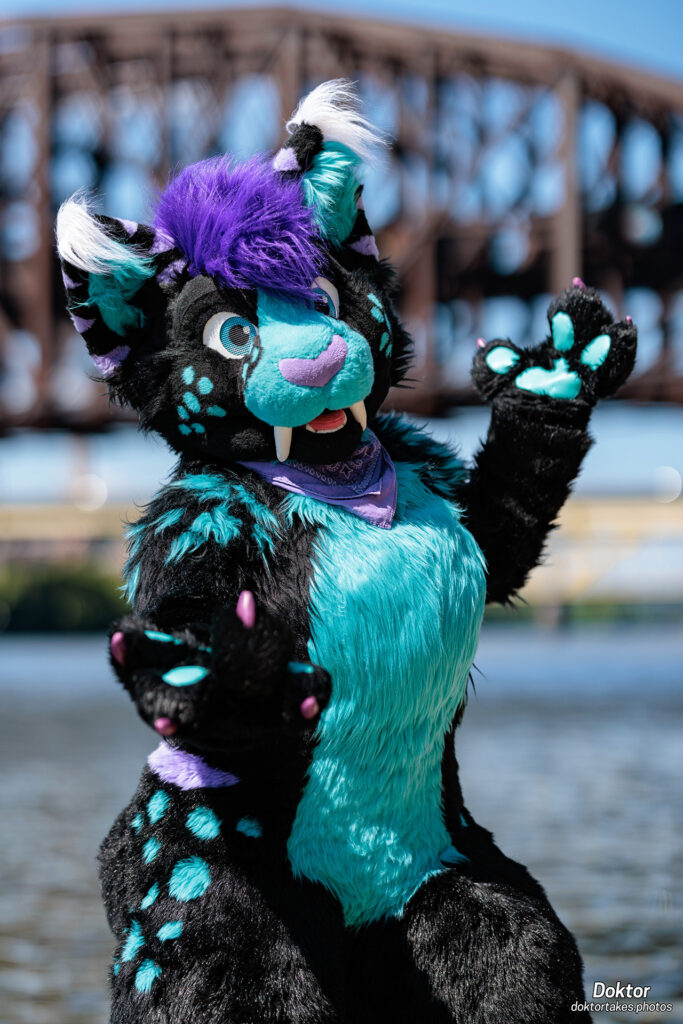 Gale is an avid fursuiter, performing multiple characters. She loves nothing more than bringing a character to life and entertaining others with it. Gale has started hosting Fursuiting 101 with Gale Frostbane and it has turned into a bit of a cult classic, each panel being a chaotic love letter to performance and comedy. She's also been known to do a bit of dancing here and there, often participating in, hosting or judging the fursuit dance comps and battle events at multiple conventions.
Her biggest passion aside from fursuiting and mascots is learning everything she can about the furry fandom and its rich history. She now spends countless hours weekly watching old furry videos, tracking down obscure websites and media and obsessing over every amazing old school fursuit she can find! She has been channeling this passion into her massive furry history project with Chipper Wolf and Tofte Alpaca. You can learn more about their project and upcoming archive work at https://www.fangfeatherandfin.com/