Furry Migration Maps
We got the space - you can now have the map!
Furry Migration 2022 is on 3 floors and you can use either the elevator, stairs or escalator to go between the floors. The 1st floor is not used by Furry Migration except the lobby during the fursuit parade. Registration is located on 4th floor near the eleveator
For update to date time and schedule visit https://schedule.furrymigration.org.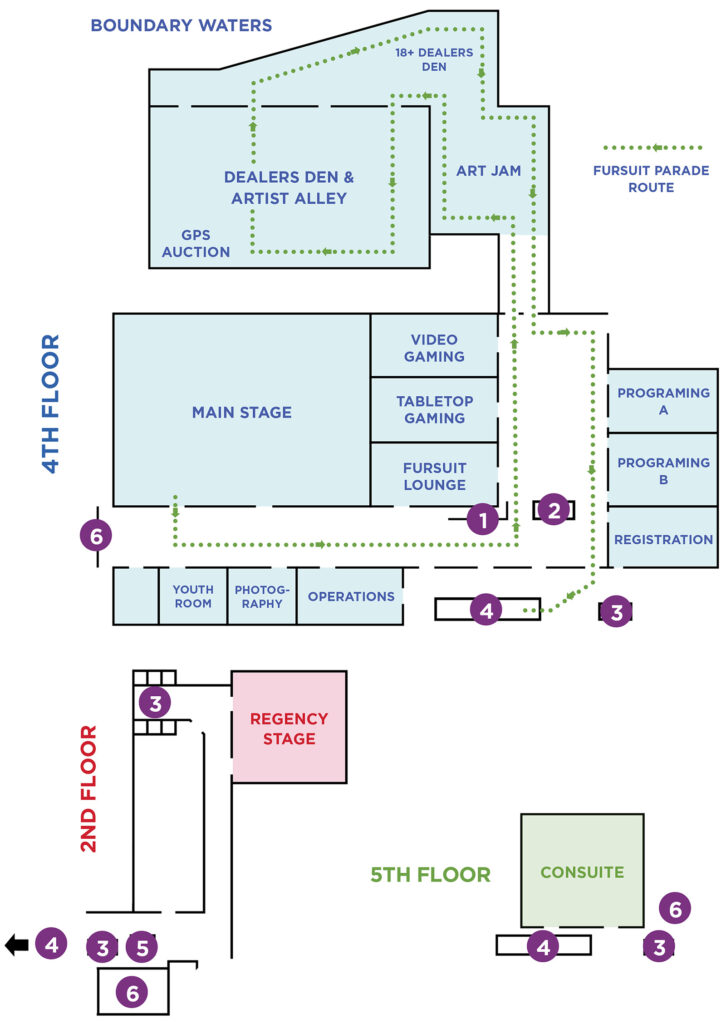 Key
Volunteers
Charity
Elevators
Escalators
Stairs
Restrooms