Thank You For Coming To Furry Migration 2019!
Tuesday, September 10, 2019
---
We laughed, we cried, we had a great time!
Hello,
I say with great sadness that this is my last message from Furry Migration as the convention chairman. When the Minnesota Furs board trusted me with the convention I knew it was a 3 year journey that I didn't know where it would take me. And the convention took me to many places…. Sometimes it took me to the second floor, sometimes the fourth, sometimes all the floors this convention likes to migrate even in the same hotel! But whatever it went it was always a Minnesota Furry convention put on by Minnesota Furs for our local community!
Furry Migration 2019 – The Championship – will go in a special place in my heart. Every convention has its ups and down sometime ups outnumber the downs especially at Furry Migration. And this convention had a lot of ups for me. It had music, it has games, it has dealers it had it all….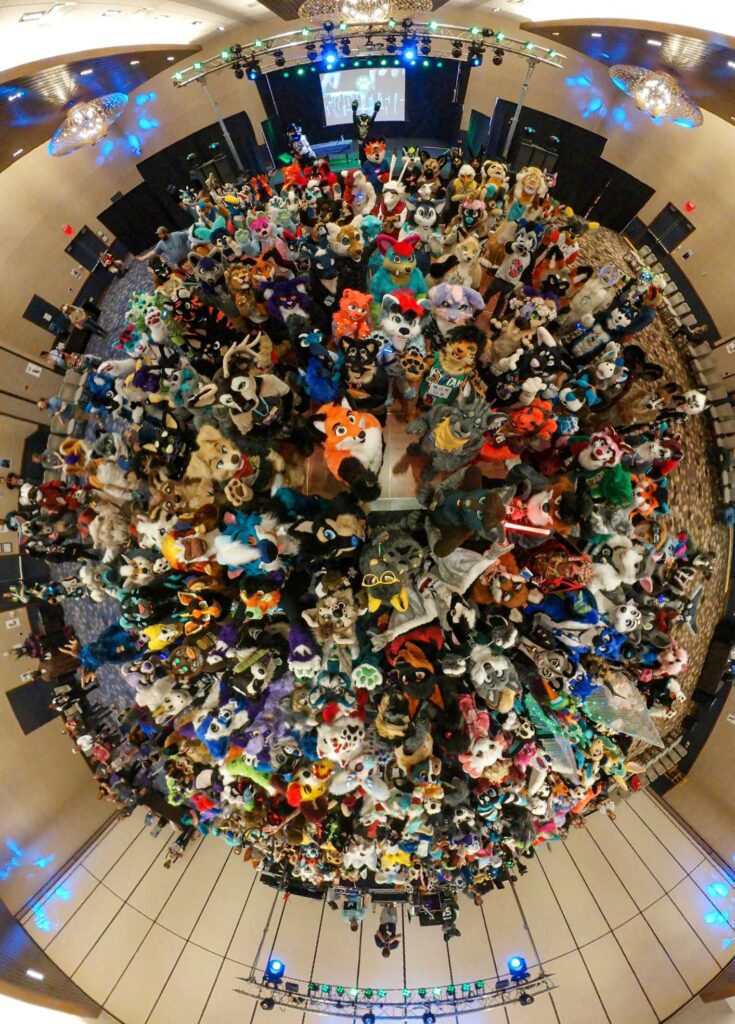 But what was important for me is that we had great fun convention that we could all share with my friends and extended family. We could talk, eat, and dance the whole night away with everyone enjoying the convention and being able to express themselves in their own way.
For that who are interested in convention statistics we had a fabulous fursuit parade with over 248 amount of people we counted (with our fingers and toes!). We collected at last count for Minnesota Pit Bull Rescue more than $4,600. Impressively we had 127 minors, 70 sponsors, and 69 Super Sponsors which I am so amazed! We also had more than 100 staff and volunteers and over 1046 attendees. And most importantly we had you at the convention!
And talking about you I want to do a shout out to all the staff and volunteers. I appreciate your time and money you put towards this convention. Believe me I know how much we give to make this convention go and I appreciate everything we do for the convention!
I would like to do a special shout out to Minnesota Furs founders and board. When we really started to form Minnesota Furs in late 2010 I was a very different person. Much more shy, much more unsure of myself. Being part of Minnesota Furs really improved me as a person and gaining that trust with people really meant a lot. I appreciate you all and do look up to all the people I have worked with all the years. I also have to thank my mom (HI MOM!) it was wonderful she stopped by and was their from opening ceremonies to the end!

Again, this is again my last convention as convention chairman so I won't be saying our convention theme is MUMBLE MUMBLE TALK TO OUR NEXT CON CHAIRMAN MUMBLE but I will be saying this. For me being a part of this convention is part of a journey that I know won't be ending. I will be there to help out when I am needed and be able to give it my all. I will be there for our new convention chairman and I not only wish him not only the best running with the convention but I will be there when he needs help.
Because after all that is what you do for your friends and family.
I hope to see you at Furry Migration 2020!
Kurst "I'm going to Disney World" HyperYote