Less than one month to Furry Migration 2018!
Friday, August 10, 2018
---
It's less than one month to Furry Migration 2018 and we have a few things to tell you about the upcoming convention!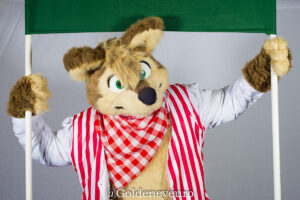 Hi there! You may not know me but I'm Kurst Hyperyote – con chairperson for Furry Migration 2018.
It blows my mind to think that in less than a month Minnesota Furs will be hosting Furry Migration. The staff and volunteers of Furry Migration have been working hard for the last 18 months to make on this convention the best little convention on this side of the midway. They have been doing an excellent job and I can't wait to show you all of our efforts!
So with that being said – as we get closer to the convention here are some things I thought you might want to know.
On August 10th – we are closing down submissions for posters around the con.
On August 15th – Pre-registration rate and the hotel room reservations will end on August 15th. We will then be having the at the door rate.
On August 31st – Art Show will be closing their submission form for registration.
Artist Alley is OPEN for pre-registration for half-size tables.
Our DJ list is UP! You can find out who is putting on the music to dance the night away!
Also in the next 2 weeks expect to see the convention schedule and the hours up on the website. We will also have signups for the fursuit dance available then as well.
One last but important thing – Our main purpose is not to have the biggest charity, largest fursuit parade, the highest growth. Our main goal is to be a convention for friends, family, and our community. From minors to adults this is a convention for everyone.
Because of this we do plan not to overly push our charity, but also we will be keeping a "PG" rating for our convention unless it's part of our After Dark track, Dealers Room or Art Show. The intention is not censor the convention, hide the adult side of Furry Fandom in a back hallway, but allow our general audience and youth programming during the day to thrive while at same time we still can be able to let down our fur and have a wild time at night.
So with that being said – If you have any questions about anything about the convention please ask. We will not bite!
Hope to see you there at Furry Migration 2018!
Kurst Hyperyote
Convention Chairperson for Furry Migration 2018